Group Therapy Works!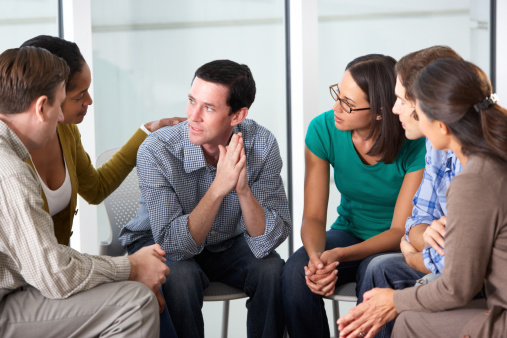 Group therapy helps individuals learn about themselves and gain encouragement, perspectives, and ideas from others facing similar issues. Eyerly Ball offers a variety of specialized groups to meet the needs of our clients. Please refer to the information below to see if Group Therapy is right for you!
STEPPS (Systems Training for Emotional Predictability and Problem Solving) is a group treatment program for those struggling with emotional intensity associated with Borderline Personality Disorder. This evidence-based educational program teaches individuals a variety of emotion and behavior management skills. Group participants are encouraged to attend individual therapy along with STEPPS. The group meets for two hours, once a week, for a total of 20 weeks.
After completing the STEPPS program, there are a few options:
enter a follow-up program called STAIRWAYS™, which meets twice a month for one year and helps develop additional skills
continue with individual therapy only
repeat the group
Group meets on Mondays 2:30pm-4:30pm
Location: Cropp Clinic, 1301 Center Street, Des Moines, IA 50309
Please call for information about the next available group: 515-243-5181.
---