Eyerly Ball's Residential Services strive to assist individuals who have a severe and persistent mental illness in gaining, or regaining, the skills necessary to live independently within the community. Professional staff at the facilities provide quality care to our clients in a home setting, and encourage least-restrictive living so residents can reach their goals and live a satisfying and rewarding life.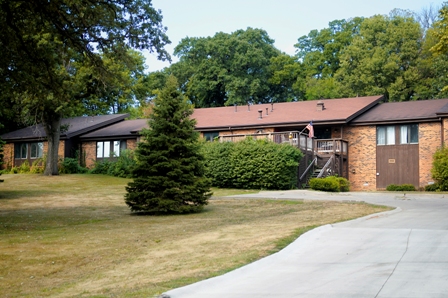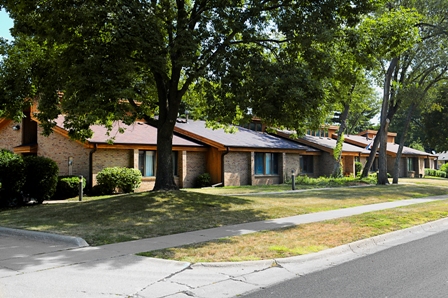 Transitional Living Center
The Transitional Living Center (TLC) is a comprehensive, innovative program that offers safe housing, wraparound care coordination and life skill education utilizing a strengths-based, client-centered approach. Human Services Counselors provide support to clients in accessing housing, vocational and mental health services and provide skill-building education.
The TLC is a short-term program offered to residents of Central Iowa Community Services Mental health Region with mental health or intellectual disabilities. You may contact the TLC at 515-961-1980, or the CICS Region at 515-961-1068 for more information or to apply for services.
 Residential Care Facilities
Eyerly Ball operates two residential care facilities for individuals with mental illness (RCF/PMI) that focus on rehabilitation services. Cummins House and Francis House each have 15 beds and operate 24 hours a day, 7 days a week. Activities of daily living and skills training are provided to teach residents how to live independently. Skills training provided include, but are not limited to, cooking, budgeting, hygiene, cleaning, social skills, community resources, and medication management.
Habilitation Home
In addition to our residential care facilities, Eyerly Ball also operates habilitation homes in the community, which are staffed daily based on the needs of the clients.  Activities of daily living and skills teaching are provided to enable residents to live independently in their own home. Community involvement and integration are emphasized while each client is encouraged to attend community activities, volunteer, or find employment.
Discovery Program
The Discovery Program is a half-day course operated by Eyerly Ball Residential.  Discovery encourages clients to increase their intellectual and cognitive functioning, improve their daily living activities and self-advocacy skills, while promoting community integration. Discovery also emphasizes the importance of physical and emotional wellness.
How to Access Services
To be eligible for Eyerly Ball Residential services the following criteria must be met:
Adults age 18 and older
Primary psychiatric diagnosis with current psychiatry services
One of the following funding sources:

Medicaid Habilitation
County funding
Private funds
For more information contact Eyerly Ball Residential at 515-699-8630.